by Sam Derby
As a young boy, my dream was to join NASA and to go to other planets and explore new worlds. However, as time pasted and as I continued reading my Air & Space magazine I realized that NASA was becoming stagnant and underfunded. Hopes of even witnessing the building of a base on the moon or colonizing Mars were not just diminishing for me but for a whole generation. Then, years later came a new breakthrough. A rocket that can not only take off but land fully intact. This may seem minor but it is an unprecedented technological advance and all done by Elon Musk's SpaceX company. A
private
institution and not the government's fallen NASA.
Just look at how appealing it is to support Elon Musk; in his biography is he is quoted to have said:
"I would like to die thinking that humanity has a bright future. If we can solve sustainable energy and be well on our way to becoming a multi-planetary species with a self-sustaining civilization on another planet to cope with a worst-case scenario happening and extinguishing human consciousness, then I that would be really good." -Elon Musk
Looking Back
This is not the first nor the only time that a privately owned organization over the hearts of the people leaving us in awe of the power that lies outside the government. In fact throughout history there have been companies and institutions that have had influences on the same order of magnitude as a country. To name a few: the British and Dutch East India Companies, Dole, Standard Oil, Walmart, Google, and many more throughout history. However, there has been a change in their nature through time. The East India companies were government chartered and controlled to an extent, Dole and Standard Oil were eventually wrangled into place by the government. More recently large companies are more celebrated than ever and are patted on the head by the government for having so much success. Previously people disdained the large corporations for exploiting their workers and disrupting society with their whims. Modernly we see companies build around mottos like the "The customer is always right". With the evolution of society, corporations have earned the right to have equal or even more power than our government.
A turning point was in the early 20th century when workers started receiving more for their worker. Henry Ford led with the idea that if you pay your workers well you get better workers and they will help by possibly buying their own product and therefore promoting it. A revolution of industrial ethics had started. Along with worker benefits an idea of "the customer is always right" began to rise. Of course it is far from a flawless idea, but it makes a very good point. If you cater to the wants of your customer you can earn their trust, a patronage that only family businesses had previously. Today we have a societal symbiosis between the masses and the industries as opposed to the parasitic tendencies of the railroad, steel and other industries that were most prominent in the 19th century.
In Recent Years
The evidences can be openly seen. Surveys for customers satisfaction are a regular occurrence and an embrace of ethical stands like no animal testing are ever growing. This has resulted in whole departments being devoted to customer satisfaction. It can be admitted that certain industries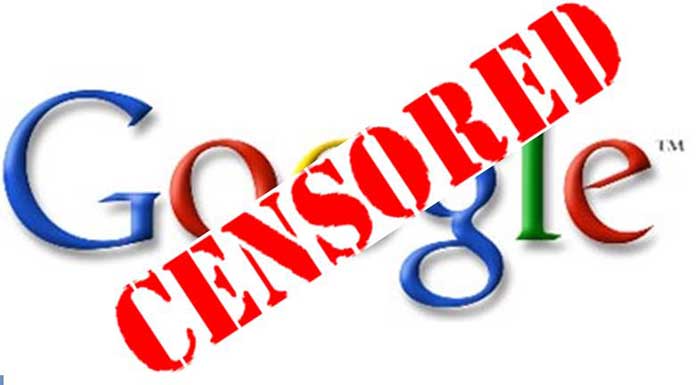 don't do this nearly as much as others. Extreme examples would entertainment companies like Disney that only strive for customer satisfaction and an oil company that is only trying to figure out how to maximize their revenue. A solution comes to mind, social capitalism. Support companies that reciprocate it back. We actually already do this. If an oil company started an online petition to start drilling in the middle of a city they wouldn't receive much support at all. On the other hand when congress tried to pass the SOPA bill to heavily control the internet Google's petition to stop said billed accrued more than 4.5 million signatures. In short Google trumped congress leading them to desist.

Individuals are Indicators
"The only thing that will save us from the bureaucracy is it's inefficiency" (Eugene McCarthy) The greatest counterpoint to made in to show that the government really should be in overall control is that it won't go out of control. Businesses may have hidden agendas and the government is what actually keeps businesses in check. This is a valid point. However the question arises, which best represents the voice of the people? Recently it has been a blurrier and blurrier line. However, looking at the results it becomes simpler to come to a conclusion. Just look at what SpaceX has done before NASA:
The aforementioned rocket that can land fully intact.
Summing Up
I wouldn't say that our current government should be done away with, far from it. A balance is to be had. Businesses do need some checks and balances and congress does need stronger voices to tell them what them what is acceptable. On the spectrum of corporate power from totally under governmental control to corporate rule the power should weigh with the side that best represents the people's voice. In a
survey
almost 60% of participants voiced that they would like a businessman as president. With that and the modern example of Donald Trump receiving a surprising amount of support we can see how that our society is tired of politicians and is looking at the corporate world to be our leaders. Based on these evidences and many others, corporations had earned the right to power and influence more than the government.
Works Cited:
1.

Vance, Ashlee.

Elon Musk: Tesla, SpaceX, and the Quest for a Fantastic Future

. N.p.: n.p., n.d. Print.
2.
"The Customer Is Always Right Must Die: Part I."
The Positivity Solution
. N.p., n.d. Web. 10 June 2016.
3.

Kerr, Dara. "Millions Sign Google's Anti-SOPA Petition."

CNet

. N.p., 18 Jan. 2012. Web. 5 June 2016.
4.
Stellman, Justin. "Almighty Google Is Censoring Us!" N.p., 5 May 2015. Web.